Sugar Cookie Recipe
Cookie's (and cookie dough) is always a favorite around my house. Growing up as a kid, my Mother made delicious cookies. Luckily, not long ago, I was able to get the recipe from her and have added it here to share with others.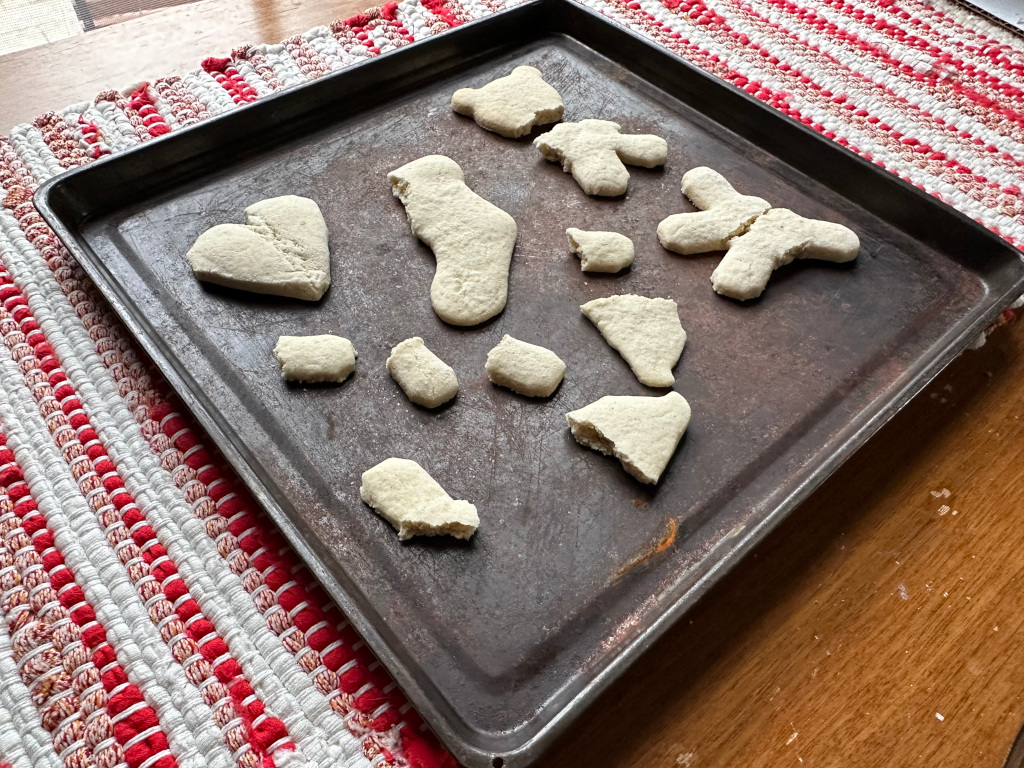 Ingredients
1/2 cup sugar
1/2 cup butter (~ 1 stick)
1 egg* (
teaspoon vanilla
1 1/4 cup flower
1 1/2 teaspoon baking powder
Directions
Mix the first four ingredients listed above
Use beaters to beat the flour and baking powder into the mix
Bake at 350 degrees for 8 minutes
Additional Notes
*You can substitute honey for the egg if planning to eat the cookie dough raw without baking.
Last modified: 01/01/2023