Gingy Climbs Camelback Mountain
I recently travelled from Far Far Away to Phoenix with my friend Gingy. While we were there, we heard of this cool mountain that we could climb. Gingy wanted climb it immediately since he had never been on any real mountains before, and I wasn't much to argue with a Gingerbread Man.
It started pretty easy near a fancy golf course.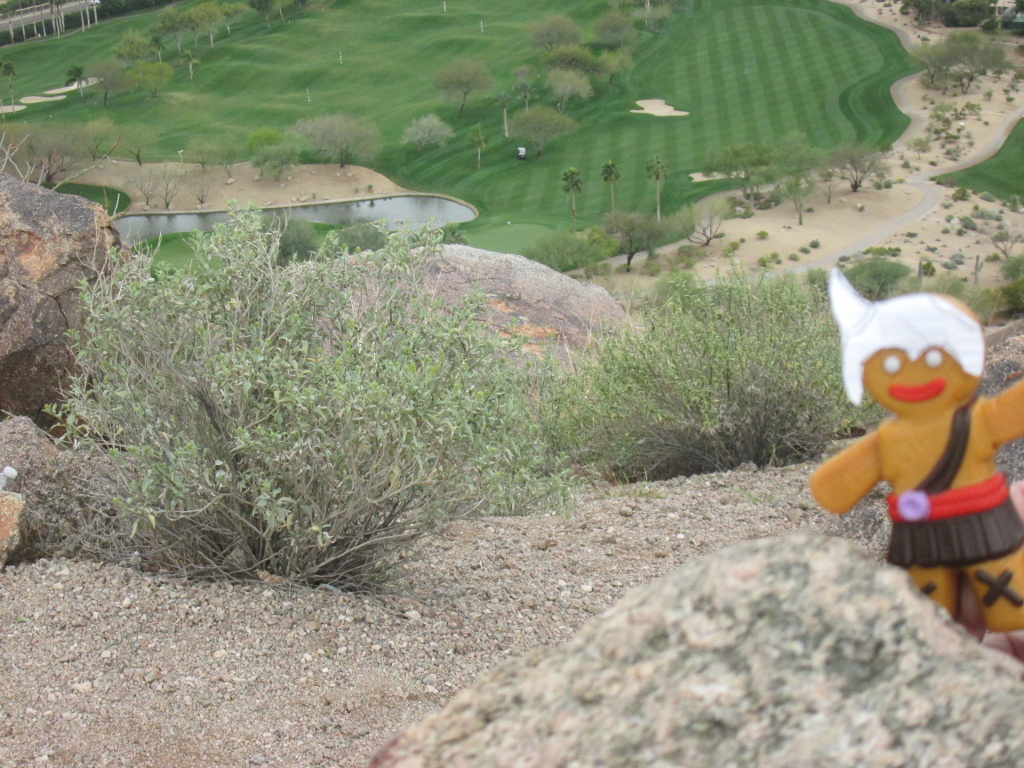 Soon things got a little prickly as Gingy wanted to scale his first cactus.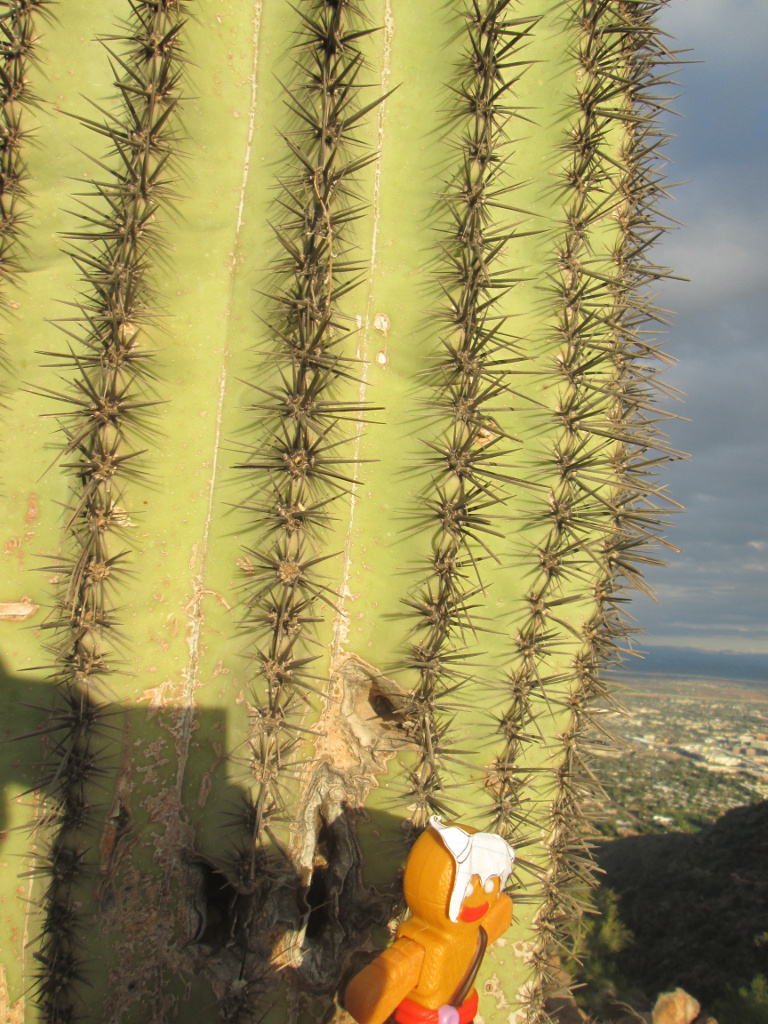 He eventually made it to the top.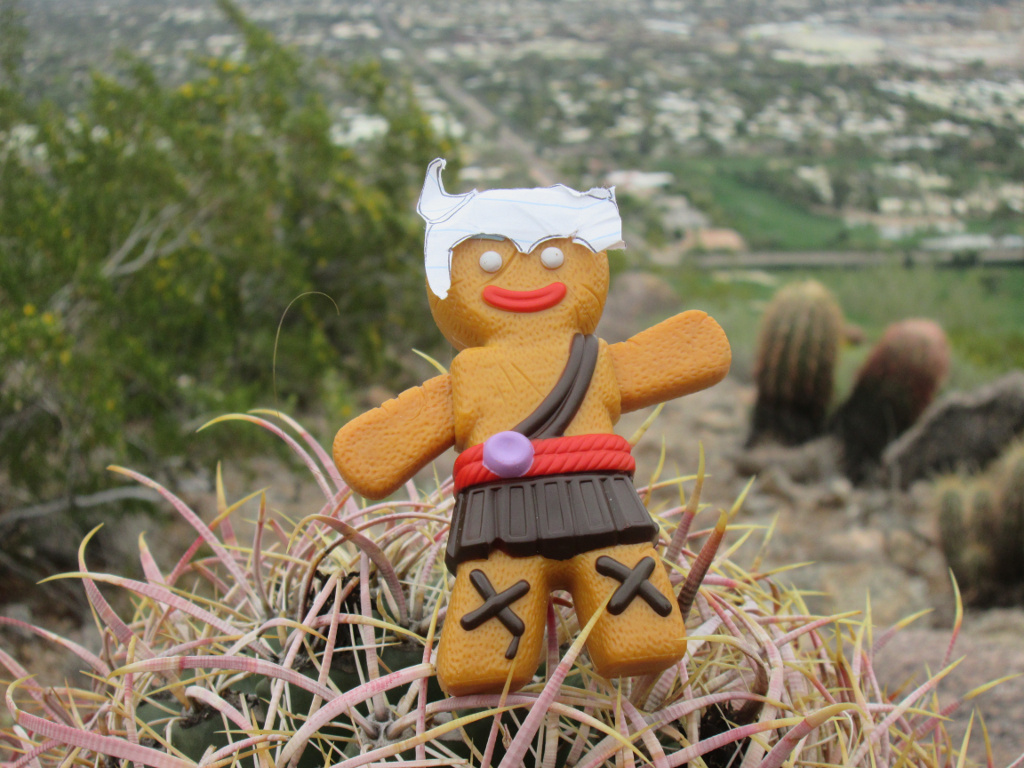 From the top, one can see an excellent view of Phoenix. However, seeing that the mountain peak went even higher, we wanted to take it to a hole nother level.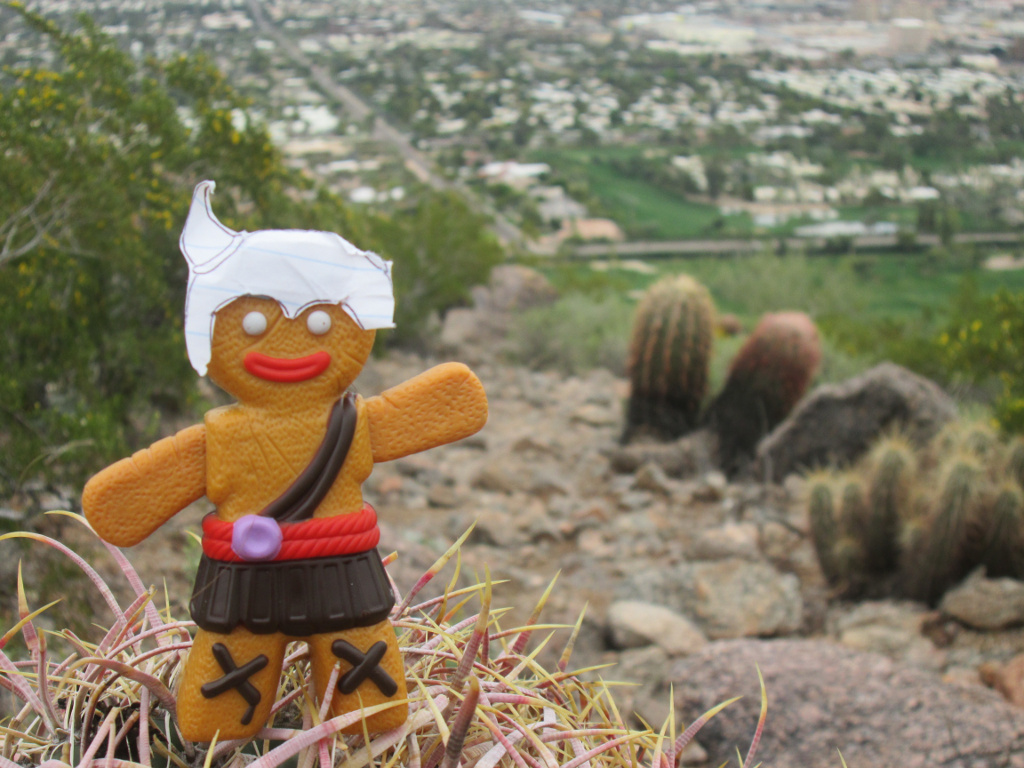 It was tiring as we scaled a rock wall. I think it would have been easier if we were better at figuring the path up.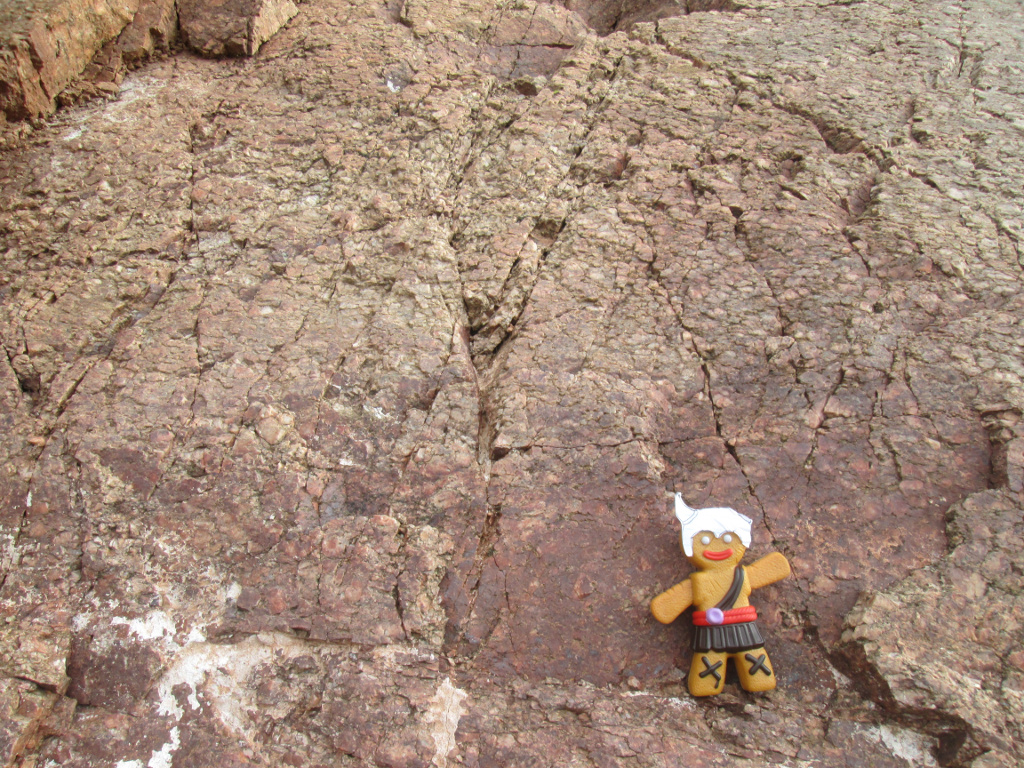 Soon after our dogs were barking, we had to take a brief rest.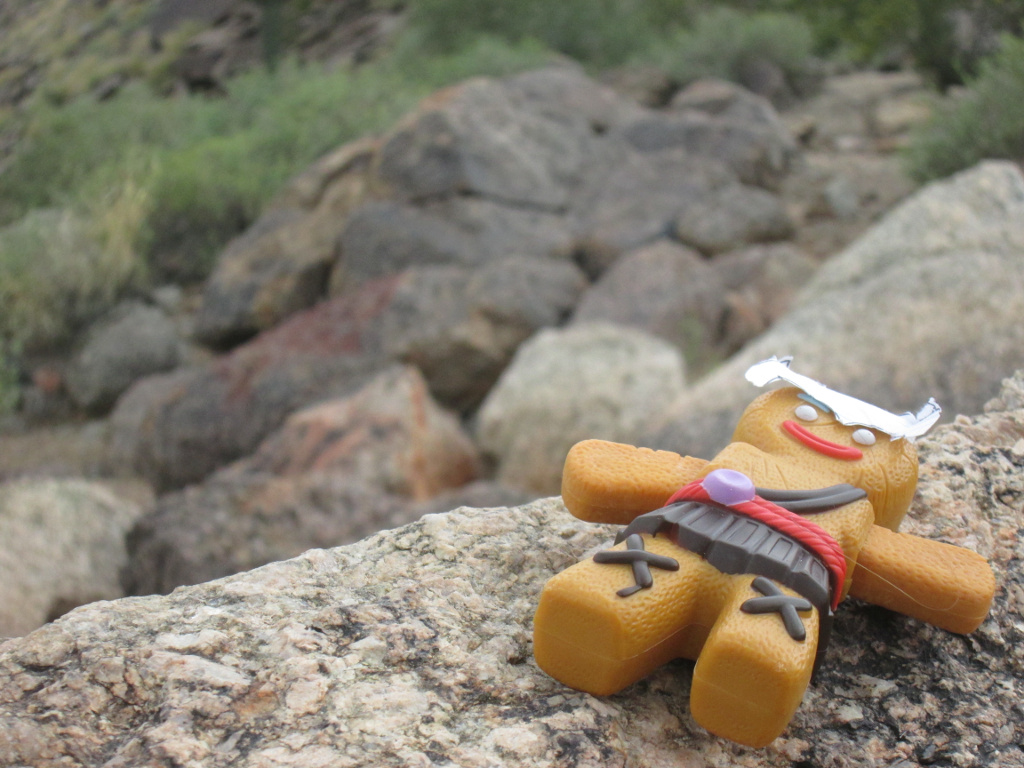 Gingy pushed further past his fear of heights as we could see that we were getting closer to the top.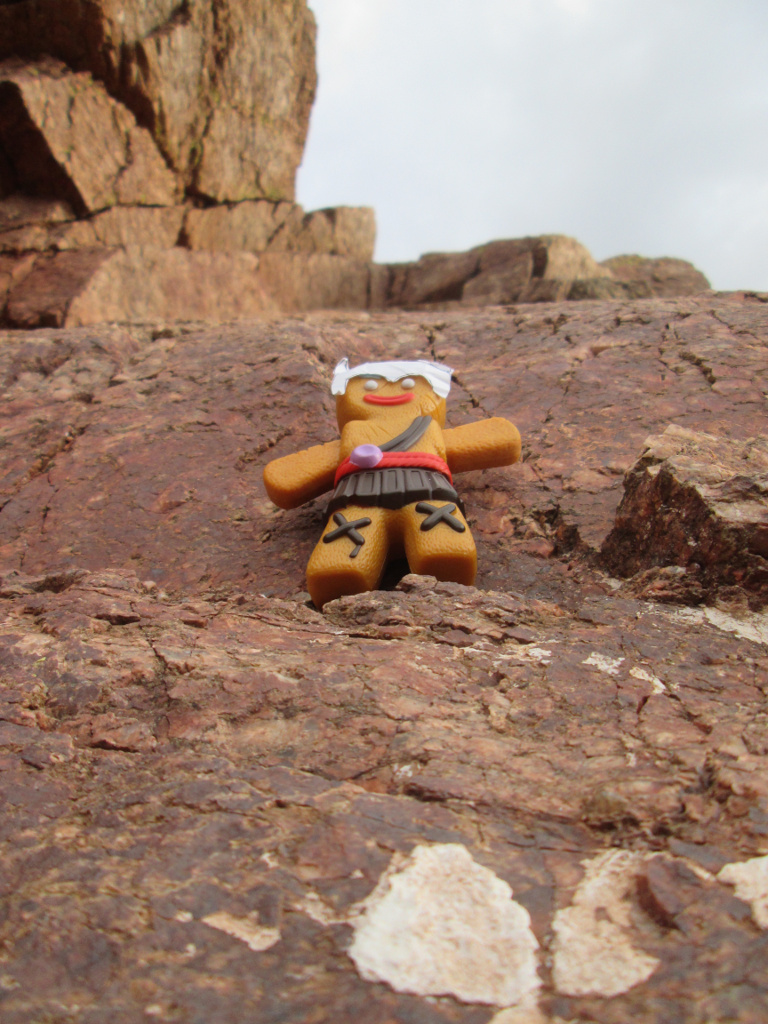 Gingy eventually became used to the altitude and thought nothing of sitting on the edge of the cliff. I, however, was a little more afraid of hanging around the edge near the drop-offs.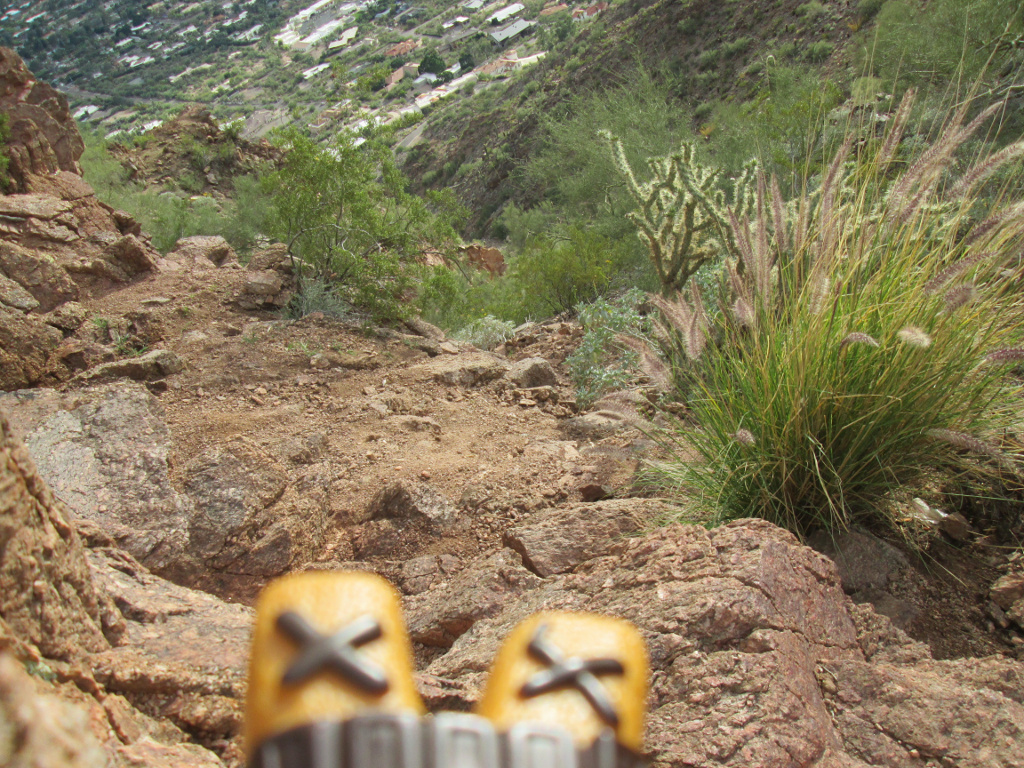 Eventually, we made it to the summit. It felt like Gingy was the youngest person up their and that I was the oldest. Now we just had to figure out the important task of making it back down.